If you are into embroidery, consider kicking your project up a notch by creating something that is more challenging like 3D puffy foam embroidery. This approach adds dimension to your digitized design. With this whole new level of embroidery design, you can impress your customers and improve your skills. The steps involved are not that complicated either. So if you have not tried this technique yet, it is about time you do.
Even if you are new to the world of embroidery digitizing, you can keep yourself abreast of the ins and outs of foam embroidery. It does not involve rocket science. The process is straightforward. By definition, foam embroidery is where your lettering or design is puffed above the stitching so you can achieve the 3D feel and effect. Although for people embroidering on puffy foam for the first time, the process might be intimidating, be sure to have fun doing it. Since embroidery is a form of art, constant practice makes perfect. It is also essential to look for more interesting foam designs that you can try.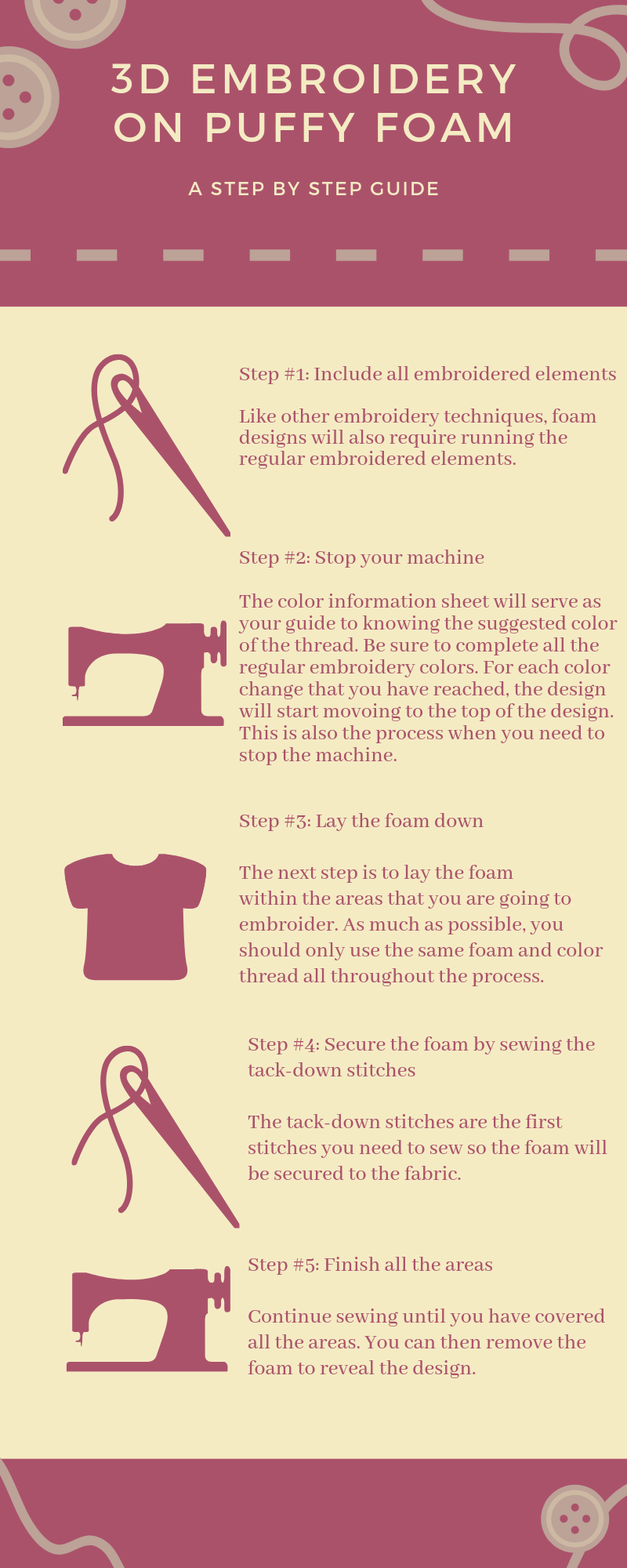 Giving 3D puffy foam embroidery a try is a fun learning experience. You start with a simple design and move up to more complicated ones until you get the hang of puffy foam embroidery.